30 years of school portraits has taught us a few things: smiles are contagious, kindergarteners are quick, and kids grow up way too fast. As we've watched the kids of our community grow up before our lenses, we've done our best to memorialize each part of their childhood in something simple but significant; a school portrait. You never know, we may have captured the next big Hollywood actor, an up and coming Olympic athlete or even a future President. Portrait photography is both an art and a responsibility, one which we take very seriously.
Our advanced in-house production facility gives us the unique ability to completely control the process from start to finish, and offer our customers exciting new products not typically found in the school portrait market. We guarantee that your school portrait packages and service items are produced on time and with the highest quality standards.
Become a Portrait Partner and take advantage of being a member of the BNL family!

Fall means a lot of things, but to us Fall is back-to-school portrait season. At BNL we're ready to make your fall portraits a memorable and easy experience.

Spring portraits are fun for kids, staff and for the school. Kids are photographed "casual studio style" with a variety of props, backgrounds, and expressions that everyone is sure to love.

At BNL we not only support our local teams, but we help parents and students capture those athletic milestones with our high quality portraits and unique products.

Whether it's the graduating class or the entire school, BNL provides giant panorama photos to bring the whole group together for a "once-in-a-lifetime" picture.

What are your kids doing when you're not looking? They're giggling, laughing & clowning around. These moments just fly by - Don't worry, we got it!
At BNL, we offer a wide range of services to help diversify your picture day and fundraising programs. Explore our portrait program options to see how we can best serve you!
There's something for everyone!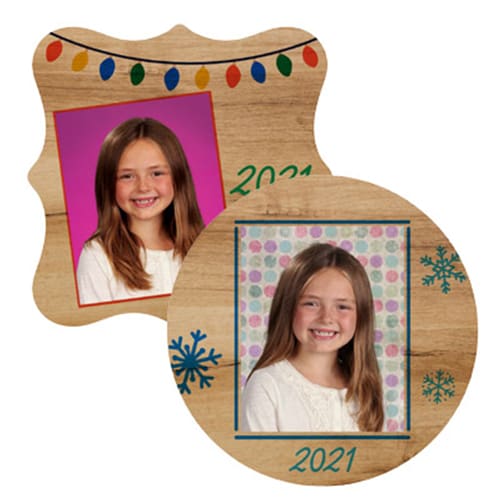 Wood Ornaments
3" wood ornament with year (no personalization). Includes ribbon. Choose from 2 different styles.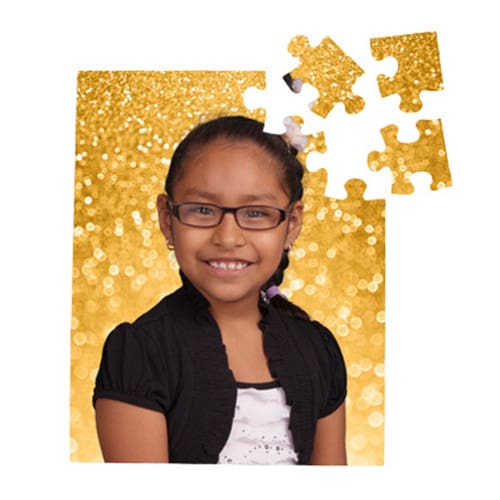 8×10 Puzzle
A 30 or 110 piece portrait puzzle on a hardboard backer.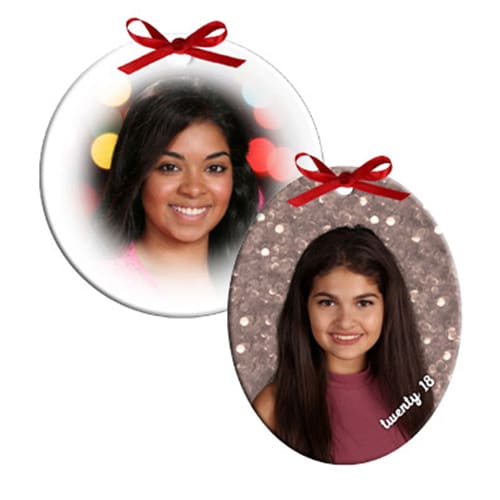 Frosted Glass Ornaments
These classical frosted glass ornaments will be your new favorite holiday decoration, hands down. The tempered glass will feature your child's high quality BNL school portrait, making your holiday tree just a little more special.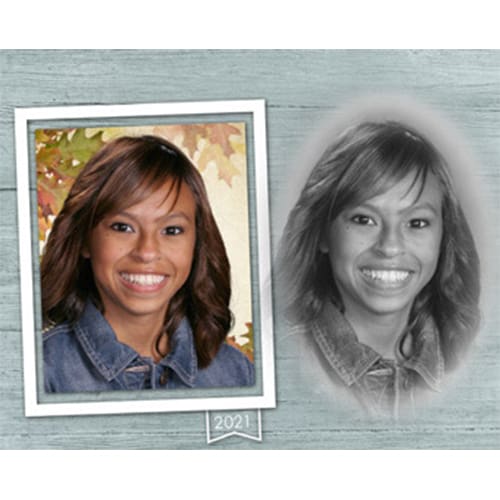 8×10 – reflection portrait
Your child's BNL portrait in color and black and white will be classically displayed on this family favorite. Our reflection portrait offers two photos in one and is personalized with the school year.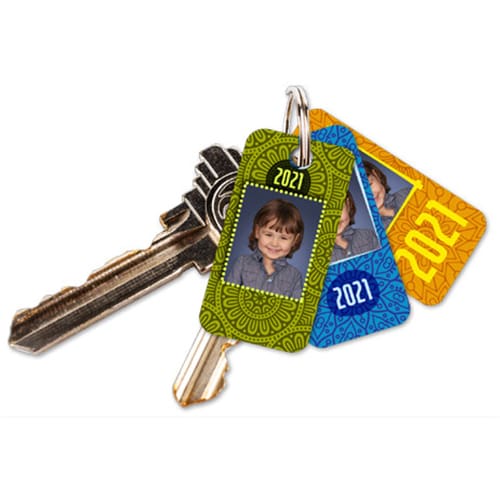 3 Durable Keyfobs
These durable key fobs come in sets of 3 and are customized with your child's photo, name, and school year. They are a fun way to take your child with you everywhere you go.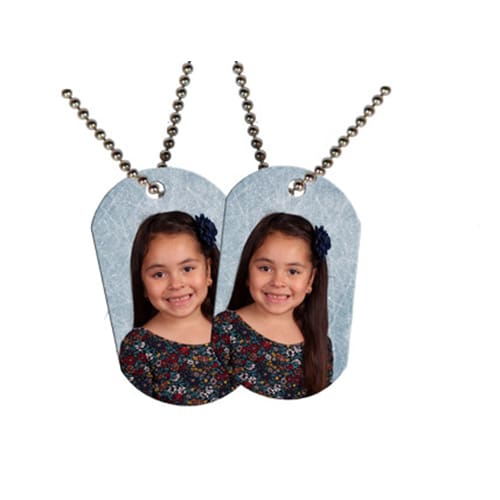 Dog Tag
Create a unique sentimental necklace with the personalized photo dog tag pendant. The pendant is made from high quality aluminum which measures 1-1/2 inches long and hangs from the included roll chain. Makes a perfect gift or an item to trade with friends.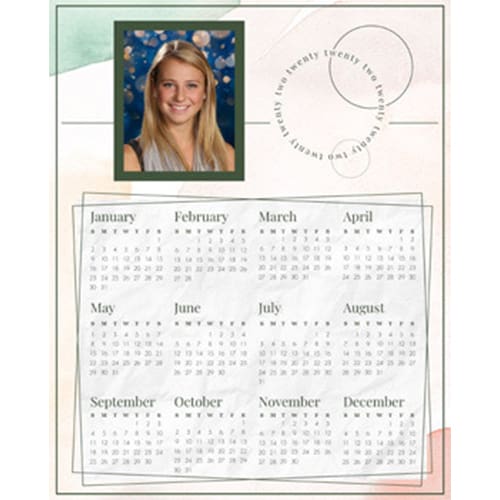 At-a-Glance Calendar
This 8x10 at-a-glance calendar is a perfect way to keep track of your schedule and show off your child's stunning school portrait.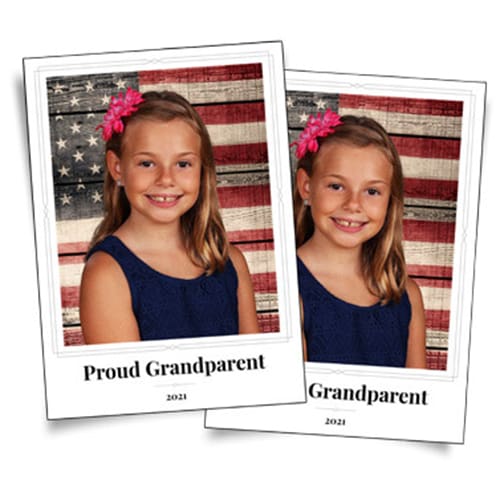 2 – 5×7 grandparent prints
Grandparents are special people, and our grandparent prints are an excellent way to let them know just how important they are. Now, with our 2 - 5x7's you can spread the love around.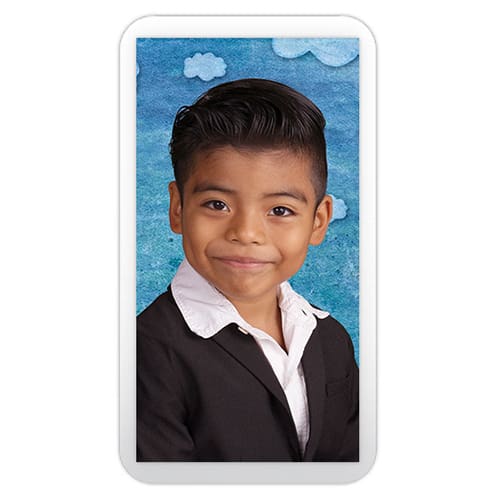 Text my image – Super CD
Everyone gets busy and the post office can be a nightmare, but your long distance friends and family are clamoring for this year's school portraits! No worries, we have you covered with our exciting new Text My Image option. A high resolution image is sent directly to your phone for you to post, share, save, or print! At 300 dpi and with a full digital copyright you can print your portrait with confidence.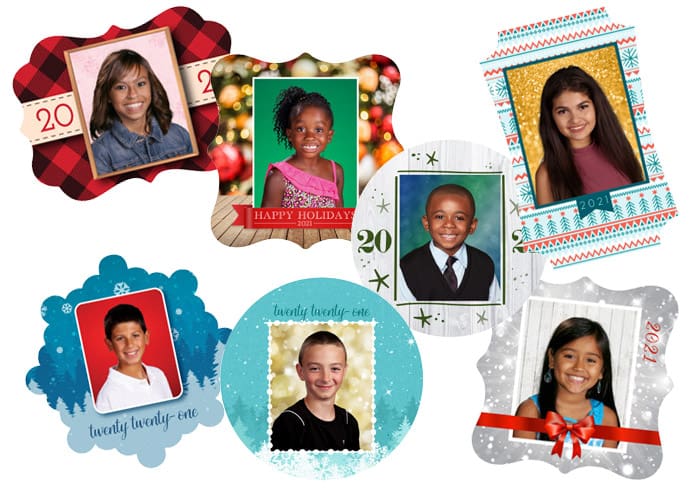 Metal Ornaments
These 3" aluminum ornaments are fun, functional, and durable. Customized with your child's portrait and school year, these family favorites are waiting to give your tree a little pizzazz.
There's something for everyone!